Special Features
The Unexpected Father: Jake Ejercito On Growing Up And Raising Ellie
Jake Ejercito embraces life's blessings with an open heart, picking up lessons and growing in many ways throughout the process
Jake Ejercito's path to parenthood may be different than what one usually imagines, but making it work for his family unit has been the most rewarding job he has ever taken. While his highly-publicized relationship with Andi Eigenmann flooded entertainment news outfits for several years, so much has happened since then.
Never mind the challenges of an unforgiving industry; the two have found peace in raising their daughter Ellie albeit separately. An entirely different role for the unexpected father, Jake wears it with pride, grateful for the experiences it entails and education it brings.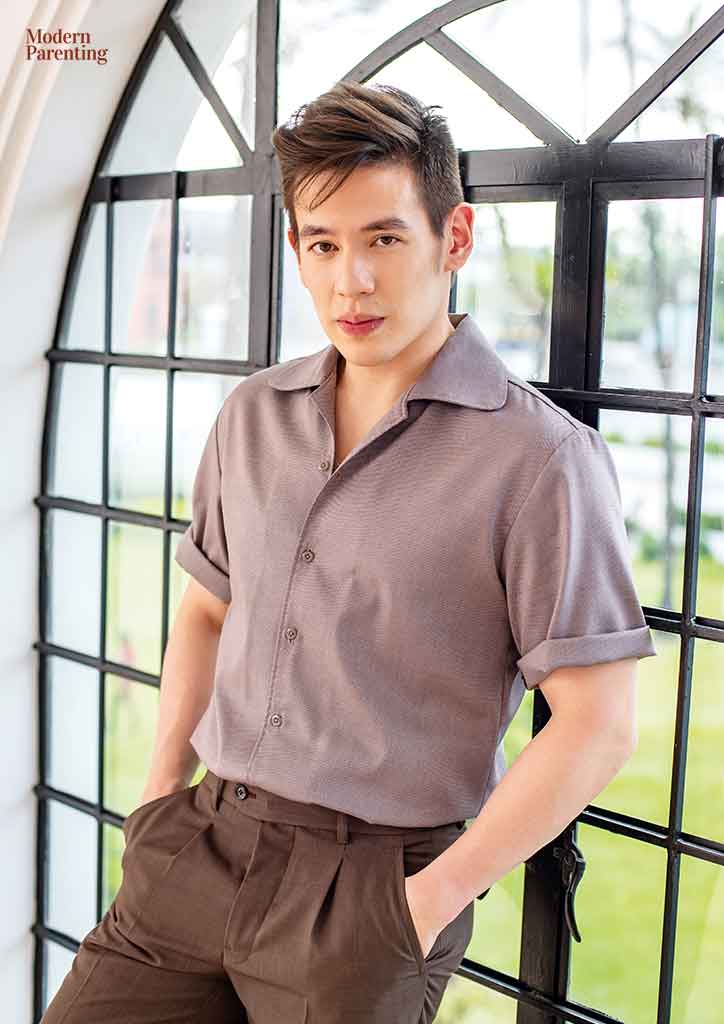 Difficult for a 21-year old but incredibly rewarding
"I had barely made it out of my teen years when I became a dad, so there were adjustments to make," Jake says, reminiscing. "I had to rethink my priorities and efforts and find the right balance with Ellie at the core of it all."
The unlikely turn of events led the then-aspiring star to push his limits. And in the course of this life-altering experience, propelled him to mature faster — as required of his fatherly duties. "My life actually sort of took a 180-degree turn for the better, and it's been a wonderful journey. I haven't looked back since."
Adrianna Gabrielle Eigenmann, who everyone calls Ellie, is already 9 years of age. But establishing the father-daughter relationship had its own hurdles. Jake had been living abroad and completing his studies during Ellie's formative years. By the time he returned, she was already 6. Self-awareness kicked in, and Jake knew he had to double his efforts to earn her affection. His efforts did not go unnoticed.
Making co-parenting work
Of course, co-parenting necessitates planning ahead and ensuring that both parents get to spend quality time with their child. In this accord, Jake gets to see Ellie every other week. Holidays, on the other hand, are split between the two of them, with Ellie spending eves with Jake, and on the day itself, with Andi. Recent years have made friends out of Jake and Andi, and the two have since grown in many ways—determined to give the best for Ellie.
"I could only speak for myself, but I think Andi and I have learned a great deal about co-parenting over the years. And one lesson is that open communication is one of the key aspects you need to maintain for it to succeed," explains Jake, referring to their current setup.
Important matters, such as Ellie's education, are discussed between the two of them, a sign of mutual respect in the course of raising their daughter in the best way possible. "Just recently, we've also factored in Ellie's own feelings and preferences in the decision-making process. Actually, we prioritize it above our own," he shares encouragingly.
Uno Emilio and the Unica Hija at the Ejercitos
"Ellie is the only girl out of my parents' five grandchildren, so she's the undisputed princess of our household," Jake declares, as he talks about their relationship with his family. "Given the setup that we only get to be with her for a certain amount of time, we collectively make sure to make the most out of it."
Equally visible in the dad-daughter duo's lives are Jake's siblings: Jerika and Jacob. The three, after all, are undeniably close. The first time he found out he was going to be a father, it was all but natural for him to share the news with them. He shares, "Being a single parent, it's a huge deal to have them as a support system." With Ellie, Jerika and Jacob have established relationships of their own. "My siblings have their own respective ways of bonding with Ellie. My sister has become like a second mom to Ellie, and I leave it to them to do 'girl things' together. Jacob, on the other hand, is the fun-loving tito who never backs down from playing all sorts of games with his niece and nephews," he elaborates.
Thinking Ahead for their Future
Jake admits he's only getting his feet wet so far but is open to working in both film and television. A brief stint in the short-lived Sunday Noontime Live! got him to display his set of talents, which he confesses were all quite new to him.
Nevertheless, the experience was eye-opening and gave him a step inside the industry. He opens, "There was a steep learning curve for me during the first weeks of SNL. I had never hosted, danced, let alone sang on live TV before. But everyone, from the artists to the people off-cam, made it fun. It hardly felt like work."
And while things didn't pan out the way he hoped things would be, Jake remains optimistic about what lies ahead. "To be completely truthful, the cancellation of SNL was completely unexpected," he muses. "I felt great about the last cycle we did and was looking forward to the next one. But, such is life. It was still a good run and I'm incredibly grateful for the experience!"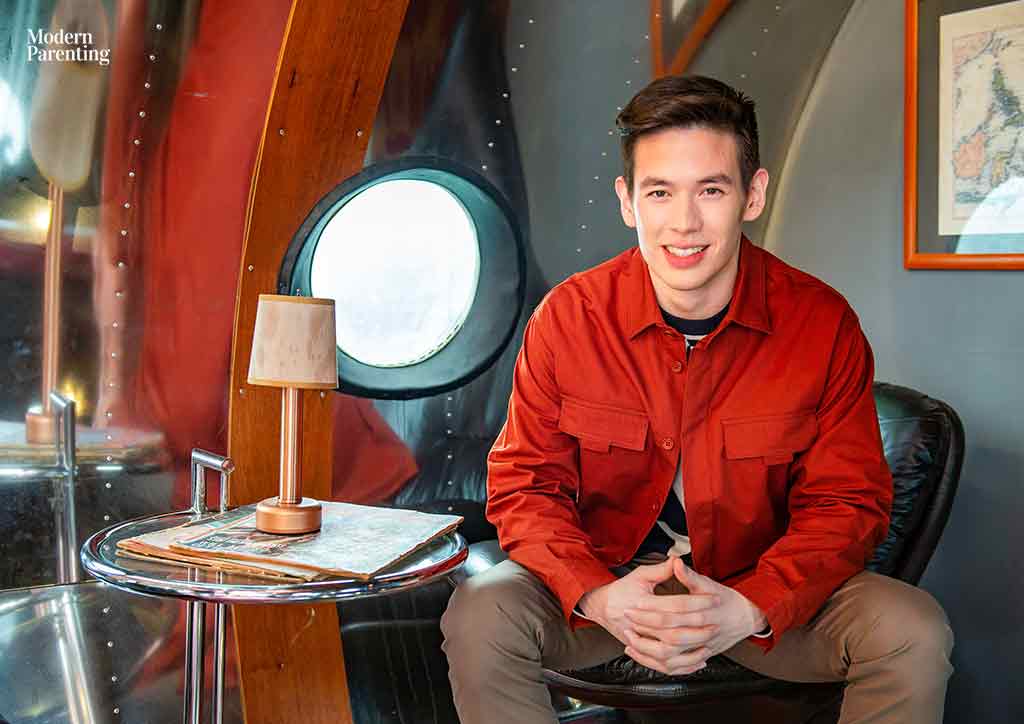 In the end, devoting his time to his dreams equates to a future where both he and his daughter prosper. And with that comforting thought at the back of his mind, he is all the more dedicated to fulfilling it. Behind the glitz and the glamour and away from the prying eyes of the adoring public, Jake cautiously plans ahead. And in the carefully drawn blueprint of his and Ellie's future, there is much more to be discovered. "What's next? I guess you'll just have to wait and see," he says.
PHOTOGRAPHY by Miguel Abesamis
SITTINGS EDITOR Marga Medrano-Tupaz
ART DIRECTION by Ferdi Salvador
MAKEUP by Tamara Pineda of NARS Cosmetics PH (Assisted by Nathan Dalida)
HAIR by Joseph Fantone and Desire Desp of Colorbar PH
JAKE'S HAIR by Roberto Orleanes
STYLING by Maita Baello and Leanne Ledesma of Qurator Studio
Special thanks to:
Palacio de Memoria
Cibo by Margarita Fores
Swab testing by Avignon Clinic
Related articles
Here's Why The Ejercito Siblings Are So Close
Jake Ejercito Is The Ultimate Girl Dad And We're All For It