Moms and Dads
PSA: Minors 14 Years Old and Under Are Eligible for US Visa Dropbox
Children aged 14 years old and below with a parent who has a valid B1/B2 US Visa are eligible for dropbox when they apply for a US Visa.
Disney World, Universal Studios, Grand Canyon, and the San Diego Zoo are just some of the most exciting places in the United States that our kids would love. However, in order to bring them there, they'll first need a US Visa. Fortunately, kids under the age of 14 are eligible for dropbox! This means that they are exempted from an in-person interview and no longer need a personal appearance at the US Embassy. This is for as long as both or either parent has a valid B1/B2 visa. Apart from this, the minor applicant must be physically present in the Philippines at the time of the application.
How to Apply for a US Visa for Children Aged 14 and Under
First, you'll need to create an account for your child on the US Travel Docs website. To make the process faster, have his or her latest passport ready as well as a clear digital 2×2 photo.
READ: Securing a DFA Passport Appointment for Your Baby
Next, complete the DS-160 Form online. This is also known as the Nonimmigrant Visa Electronic Application. Some information you'll need would be your estimated travel dates as well as your contact person in the United States. You'll need to fill out their address and contact number. You'll be asked to upload your child's 2×2 photo, too.
Once you complete the DS-160, print and save your confirmation number. You'll need this when you return to your child's US Travel Docs account.
Up next would be to pay for the US Visa fee. As of writing, it's P9,600. You can choose to pay at any RCBC branch or online via PesoNet. Banks like UnionBank and Tonik are PesoNet partners so you can conveniently use their app to pay. It usually takes one business day to process the payment and for it to reflect in the US Embassy's system. Make sure to save your receipt number! This can't be replaced once lost. You'll also need this to continue to the next steps of the application.
When you input the receipt number in your child's US Travel Docs account, you'll receive an Interview Waiver Letter that you'll need to print along with the DS-160 Form.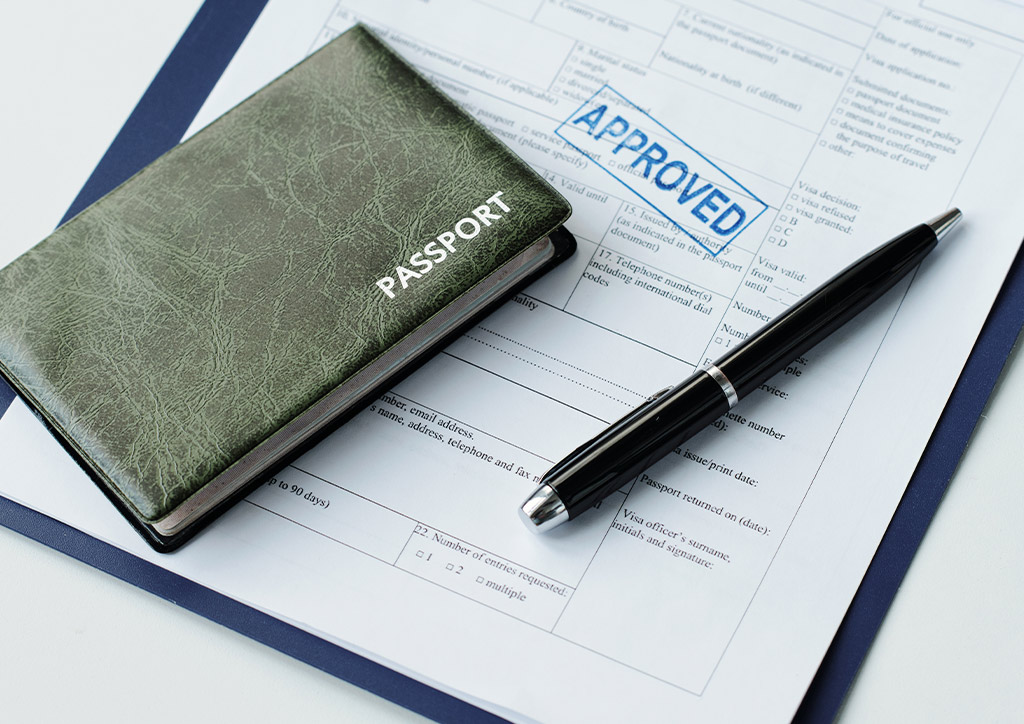 Putting Together the Required Documents
Aside from the DS-160 Form and the Interview Waiver Letter, you'll need to prepare the following documents:
your child's latest passport
2 copies of your child's 2×2 photo
an original copy of your child's PSA Birth Certificate
a photocopy of your valid B1/B2 US Visa
All of these documents need to be submitted to an accredited LBC branch. Here's a list of accredited LBC branches. It usually takes a week for the US Embassy to process the application! Once processed, you'll be receiving your child's passport with its US Visa in no time.
More travel stories on Modern Parenting:
17 Travel Essentials for Infants
Your Kids Will Definitely Enjoy This New Park in Quezon City
6 Top Countries Families Can Migrate To