Features
Judy Ann Santos and Ryan Agoncillo: A Constant State of Equanimity and Equilibrium
For Judy Ann Santos and Ryan Agoncillo, the show must go on—on social media, television and yes, even from their home kitchen.
As much as the past year and a half has found the rest of the world slowing down, showbiz power couple Judy Ann Santos and Ryan Agoncillo's calendars remained packed, if not full. Although the box office queen has opted out of projects requiring locked-in tapings, she has still slayed in front of the camera, even a while at home.
From ABS-CBN's Paano Kita Mapasasalamatan that ran for a year, until its finale this June, her 1.65M-followers strong YouTube cooking channel, Judy Ann's Kitchen, to her multiple endorsement deals, Judy Ann continues to dazzle her audience on various platforms. Ryan, on the other hand, continues to be a mainstay on television with daily appearances as a host at Eat Bulaga.
Judy Ann Santos and Ryan Agoncillo on Being Food Entrepreneurs
On top of their acting careers, both are also successful food entrepreneurs. They have two franchised eateries under their belt. Judy Ann and Ryan also operate and run their own food concept, Angryadrobo. Since opening in May 2019, they've expanded the same year with a second branch. As with any business, all systems were running smoothly until the pandemic broke. As any entrepreneur can attest, navigating the new normal is a steep learning curve. Helming a business that has been operating for less than a year, however, meant going through exacerbated birthing pains. After all, they also carried the pressures of sustaining the livelihood of their "castmates" – or the employees that have also turned to family.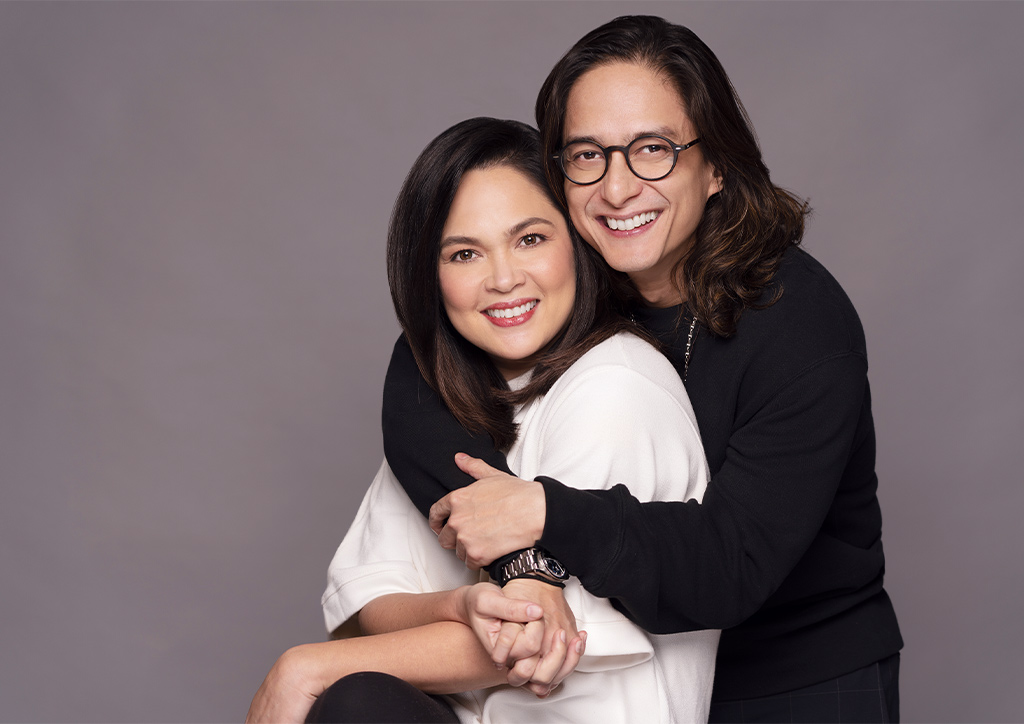 A Constant Chase for Equanimity and Equilibrium
With commitments like these, it's a mystery how the couple manages to enjoy domestic bliss while spending most of their time at home. They explain, "As a family, it's a constant chase for equanimity and equilibrium." Apart from the demands on their professions, they are also raising their children, Yohan, Lucho, and Luna. Both parents take on an active role in dealing, calibrating, and shifting to online learning. It is a feat by no means small, as the three kids vary in school levels and life stages.
Ryan enthuses that his chef wife eagerly puts on her school teacher hat during weekday mornings. This comes as no surprise since Judy Ann has always placed importance on education. She has previously shared that one of her reasons for taking culinary classes was to inspire their then-only daughter, Yohan, to finish school. It's an accomplishment, among their many others, that is one step closer to fruition. Yohan, who is now 16-years-old, just graduated from junior high. "The goalposts of work and school are constantly in motion, we have no choice but to be agile and adapt. In Filipino: Banat lang ng banat!" they exclaim.
"The biggest achievement is always to accomplish the day's task and still have real quality moments. You don't always achieve balance, but the struggle is its own reward," Judy Ann and Ryan further expound. Like a lot of us, Judy Ann has embraced being a plantita and started growing vegetables in their backyard. She lets the kids join in on the harvesting so they may acquire this life skill and appreciate the food on their table. This is one of the activities they do as a family, as well as reading and keeping active together.
The Importance of Quality Time
As much as they prioritize bonding as a unit, the doting parents also make sure to carve out one-on-one quality time with each child. They turn empty boxes into castles with Luna. Lucho likes being involved in preparing breakfast with his parents. Yohan is always delighted by pampering sessions at Aivee Clinic. Mid mornings are also filled with cuddles. They are seemingly ordinary moments that are now regarded as priceless lifelong memories. "The values haven't changed," they explain, "Some are just more highlighted than others now."
Time spent with each other because of the community quarantines has allowed the Agoncillos to grow individually and as a pack. "It's a constant process of learning how we are growing individually. It's quite fascinating to be seeing each other evolve literally in front of each other," they quip. This holds especially true for their kids who are reaching key ages and developing their own personalities. They observe that Yohan has fully taken on the role of big sister. Ten-year-old Lucho has embodied the obedient and dutiful son. Luna, who is 5, has been blooming into a darling little lady.
As the dynamic evolves, so has their relationship. "As a family, the ability to communicate has been enhanced greatly," they share. From non-verbal cues to actual dialogue and exchanges, this openness allows Judy Ann Santos and Ryan Agoncillo to keep an indestructible front and be each other's greatest ally even amidst the trials of this pandemic. They advise, "You gotta roll with the punches and be ready to dish it back even harder."
As seen on Modern Parenting: The 100 List Anniversary Print Issue available on OMG Newsstands on Lazada and Shopee. Digital copies are also available through Magzter, PressReader, Readly, and Zinio.