All About Kids
MP's Best Kid-Friendly Books For Summer Reading
Summer's still ongoing and we're running out of things to do! Maybe it's time we picked up a few books for some summer reading.
Because of the pandemic, the kids probably had more screen time than we want. We sometimes get scared that they might be gaming too much since there are not enough educational apps or educational Youtube channels to go around. But that's why we're here to make sure there's a balance: they have to have some screen-free activities like reading books so that they can rest their eyes while getting a good amount of summer reading in.
Books for kids ages 3-5 years old
Don't bore your younger kids with pictureless books. Younger kids love their pictures to have a better idea what happened! Board books are mostly filled with cute, child-friendly drawings that help kids imagine the world better. Plus, we know that kids love a good bedtime story at night to keep the monster under the bed away. Some books like Sleepyheads written by Sandra J. Howatt & illustrated by Joyce Wan can put their fears away. Or, if you want to encourage hugging Hug Machine by Scott Campbell's good too!
But there are other board books out there like I Like To Share by Stephen Krensky or Have You Met My Pet Unicorn by Rosie Greening. There are a lot of board books for you to choose from in National Bookstore or Fully Booked. But if you want older titles, some of these can be found in a pre-loved bookstore.
Books for kids ages 6-9 years old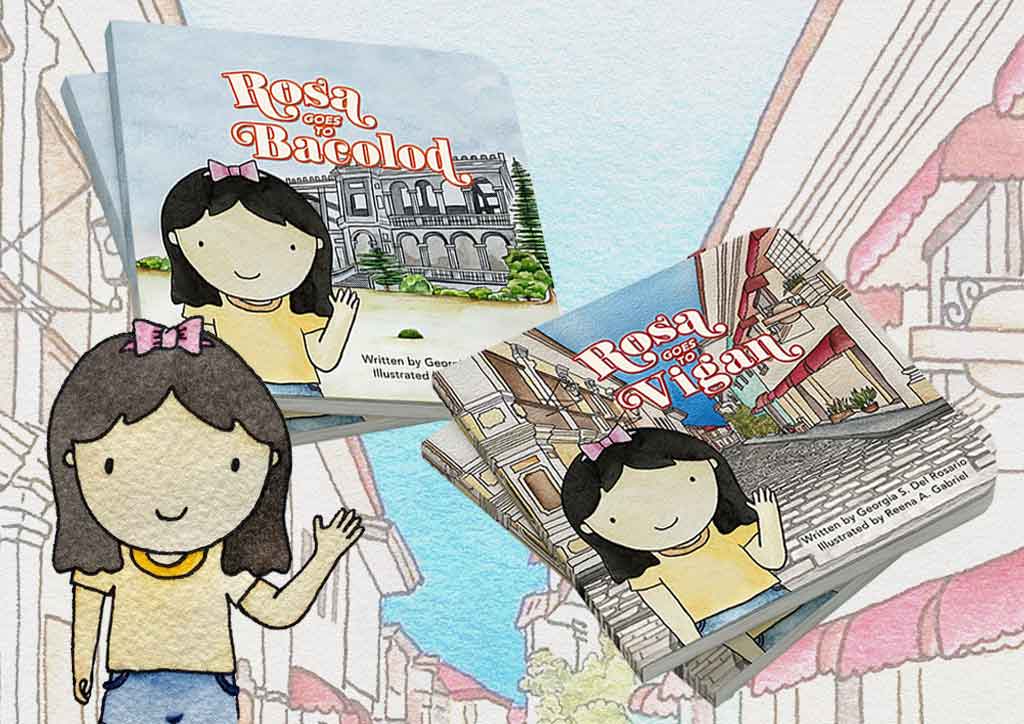 At ages 5-9, it's time to boost that vocabulary a little! Since they're older now, they'll be able to handle some of the softer books but not books that are too text-heavy. They'll still like books that have pictures but they don't have to be that colorful like those for ages 3-5. Giving them a list of books for their summer reading that have a little more text will boost their attention span, especially if you want them to prepare for online classes.
A popular read among kids right now is The Adventures of Geronimo Stilton and his younger sister, Thea Stilton. To balance the fiction genre with more non-fiction, we suggest also the Rosa Goes To series by Georgia Schulze-Del Rosario to teach your kids the wonders of the Philippines.
Books for tweens ages 10-14
At 10 to 14, kids would either prefer a high school drama setting or some magical adventures to get their creative gears grinding. They'll slowly transition out of the picture book phase but that doesn't mean their vocabulary can handle books written in archaic English yet! Giving them books that introduces adventures, magic, and maybe a little high school drama may be just what kids need in their books to inspire them for some summer reading.
We'd encourage a bit of Harry Potter here as it's a mix of both magic and high school. But take note, Harry Potter is written in two kinds of English: British English and American English! You can tell based on the book covers which English it uses. Exposing them to two different kinds of English boosts their comprehension and more open to different people across the globe.
Books for your teens ages 14-17
14-17 years old is where we get a little more diverse since it depends what your kids like. Are your kids the philosophical type and want books that demand critical thinking? The Good Omens and American Gods by Neil Gaiman is a perfect place to start as it tackles the morality of divinities and how people grow alongside the knowledge of knowing that there is a higher power. Something more world-based? J.R.R Tolkien is the king of world building, bringing all readers on a trip to the world of Middle Earth.
But 14-17 years old is also the time where kids want to establish themselves but might be too anxious to do so. Mark Manson's The Subtle Art of Not Giving a F*ck (Yes, this is a legitimate title!) is perfect to help your teen build his resilience against those who might be peer pressuring them or bullying them.
Help your kids explore different worlds during the summer
Just because we're all holed up because of the pandemic while waiting for our vaccine doesn't mean we can't let our children's minds wander into the different worlds found it books. While it may not be as engaging as video games, books can offer just as vast a lore as a game. Though it'll take some persuading, finding the perfect book is all it takes to inspire their love for reading.
Still not sure what books your kids can read? Check out our other articles here:
6 Books to Jumpstart Your Child's Love for Reading
Georgia's book is just the cutest to teach your kids about the Philippines!
Change Your Child's Life, One Book at a Time: Why Reading Is So Important